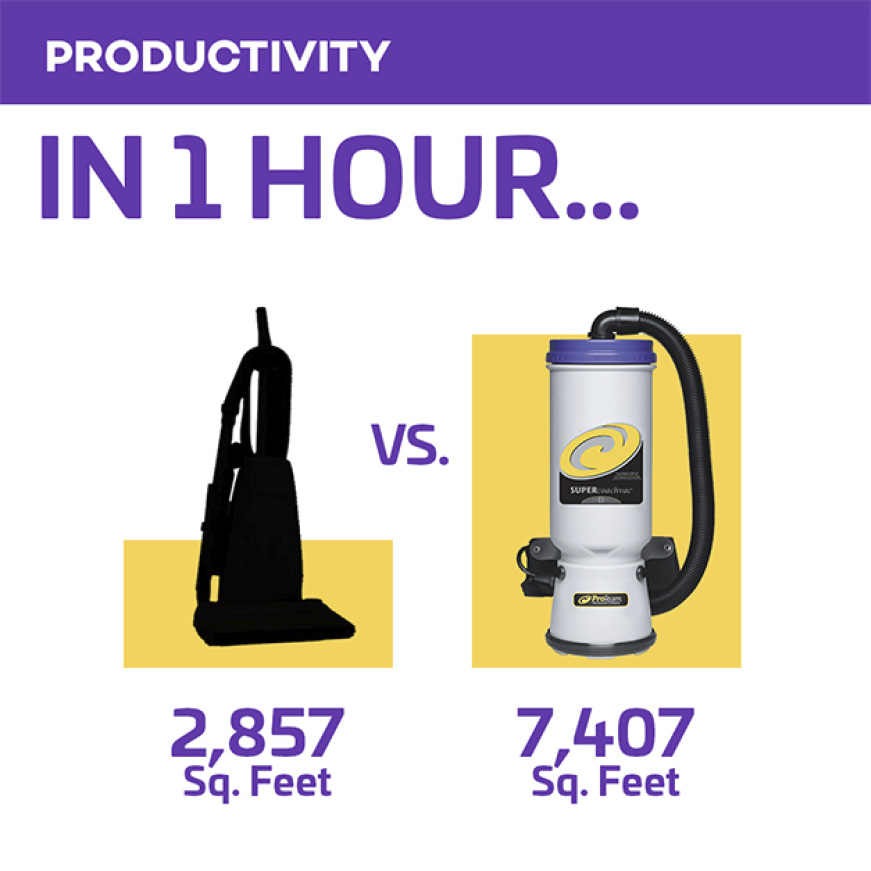 Clean 3 Times Faster Than Uprights

This productive commercial backpack vacuum is ideal for vacuuming high square-footage areas that require the utmost cleanliness.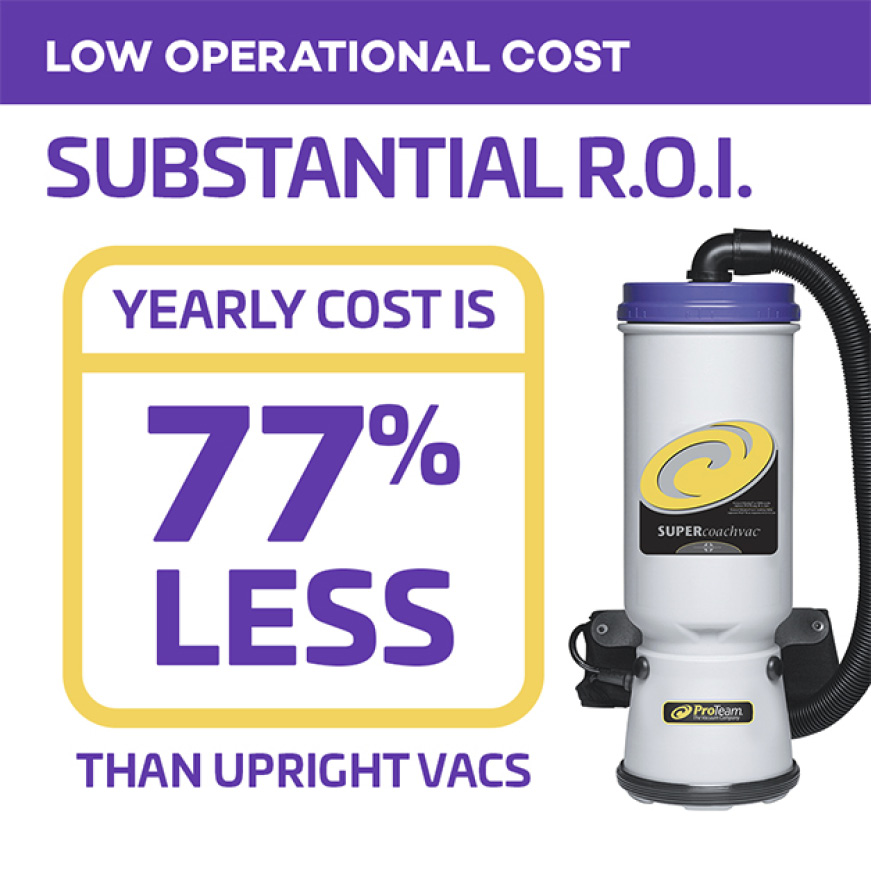 Reduce Maintenance Costs

The yearly average cost of ownership for a commercial backpack vacuum is nearly 77% less due to fewer moving parts.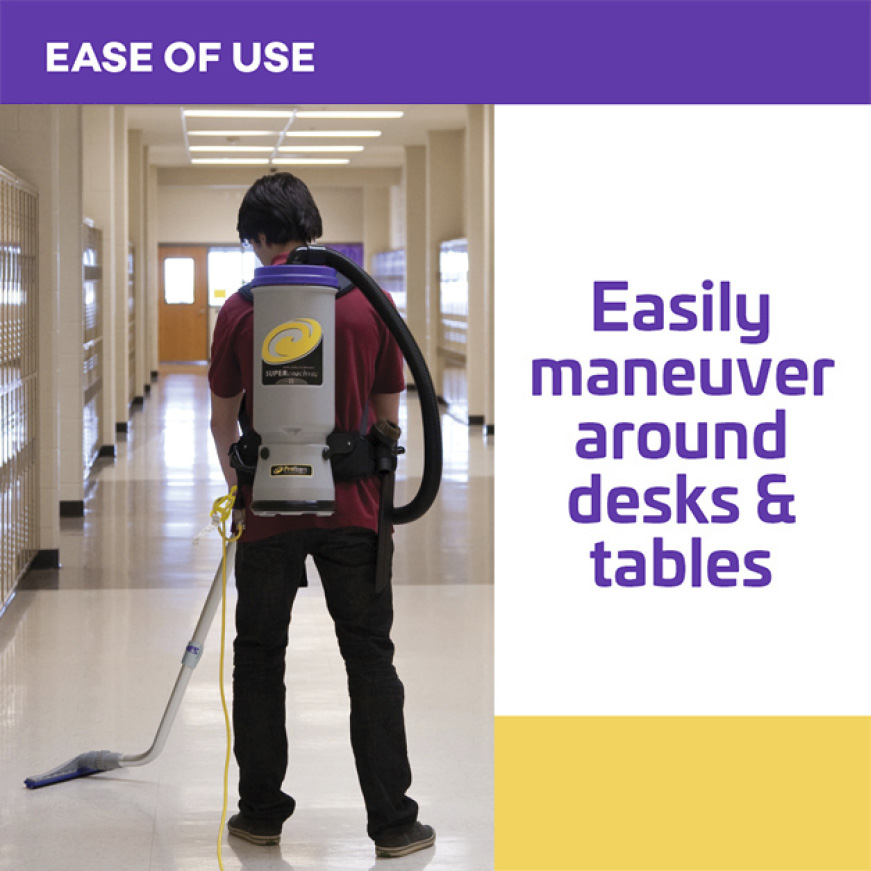 Clean Congested Areas

The ease-of-use and ergonomic design allows workers to move more freely in and around objects.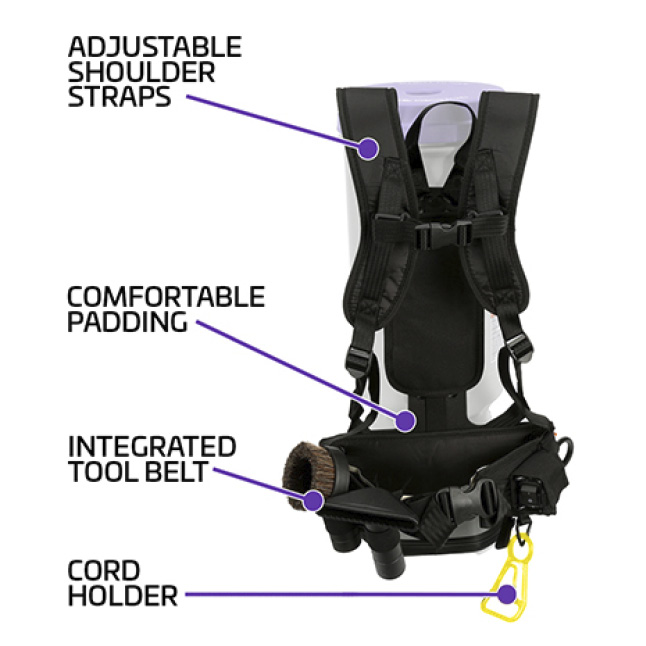 Versatile, Adjustable Harness for Maximum Comfort

Adjustable harness is designed to distribute the weight evenly for better balance and lighter feel.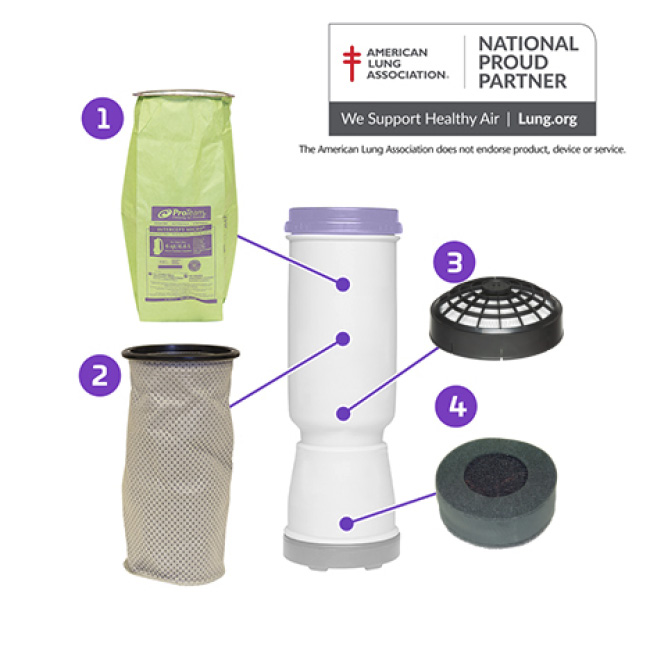 ProLevel Filtration with Four Levels of Filtration

Multiple levels of filters to capture and contain microscopic particulate.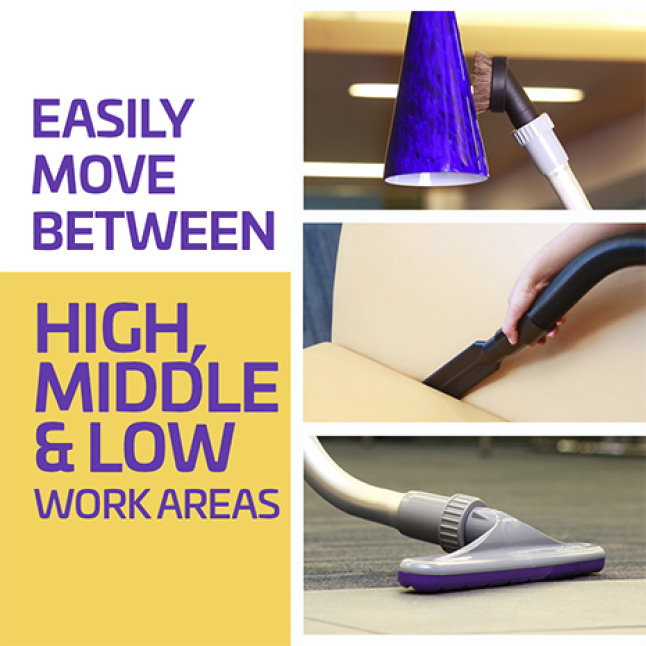 Floors, Ceilings and Everything in Between

Easily moves across hard surfaces, low-pile carpets and detail cleaning. Choose your versatile tool kit for your cleaning needs.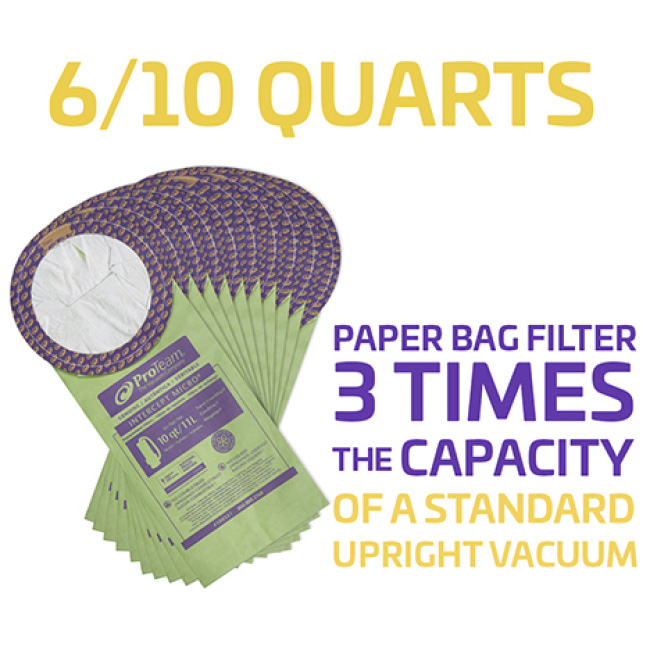 Pick Your Size Intercept Micro Filter

Choose either 6 qt. or 10 qt. capacity depending on your cleaning needs.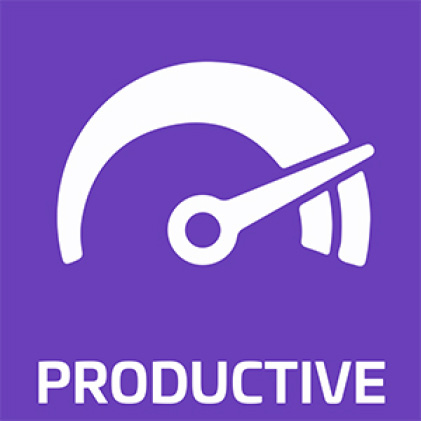 Efficient, Effective Cleaning

Cleans more square footage in less time and requires less than half the energy.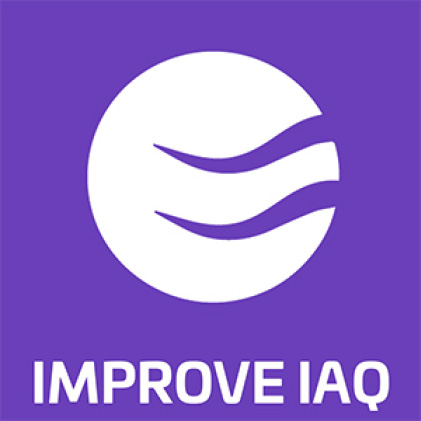 Large Capacity

High filtration unit ensures air stays cleaner reducing the need to dust as often.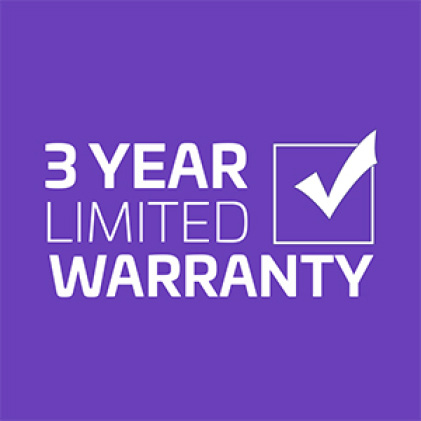 Customer Service Matters

This vacuum is backed by a limited lifetime warranty on molded parts, and 3 year warranty on motor, labor and other parts.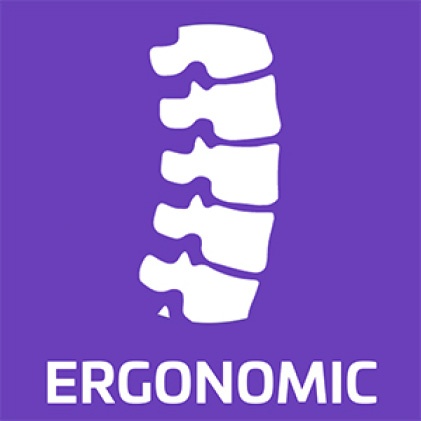 Clean Without Fatigue

At only 11 pounds, is light enough to use for longer hours without compromising productivity.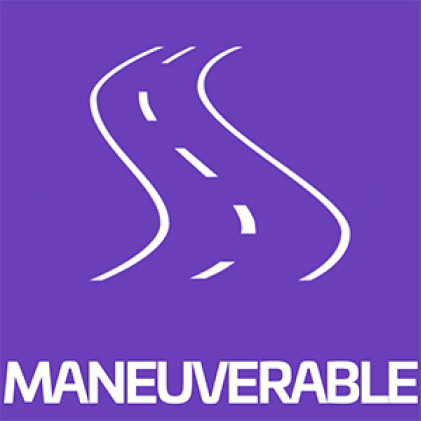 Move Easily

This commercial vacuum cleaner makes it easy to maneuver around and under furniture.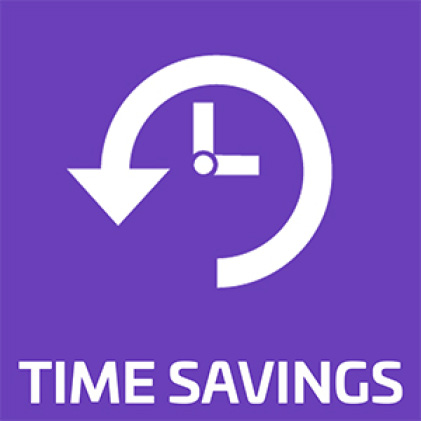 Clean More

Cut cleaning time in half with a commercial backpack vacuum to reallocate your labor and/or save on labor costs.
The Super CoachVac is a productivity powerhouse designed to tackle the most demanding cleaning challenges. This commercial backpack vacuum comes complete with the Xover Multi-Surface Telescoping Wand Tool Kit. This powerful and high filtration unit is ideal for vacuuming high square-footage areas that require the utmost cleanliness.
Performance – A high-powered motor combines with Four Level Filtration trap more dust with less downtime.
Productive – Backpack vacuums are proven to clean more area in less time and with less operator fatigue.
Ergonomic – Utilizes mountaineering-style backpack technology to carry the vacuum comfortably and ergonomically across the hips.
Partners in an educational campaign about Indoor Air Quality issues. The American Lung Association does not endorse products.
This is a backpack style vacuum. Very powerful with HEPA level filtration. Has a comfortable, easy to put on harness that double as a tool storage belt for the accessories that come with the unit, which includes an upholstery brush, a 14 in. carpet/floor nozzle, a hand held 6 in. nozzle, and a crevice tool. Also has a top loop for hanging the vacuum either for storage or as a wall mount unit. As the discharge is out the end of the unit, it can't be used "standing" up, but must be off the ground either via wearing the harness of hanging the unit. Unit is fairly light at about 11 lbs, and comes with a 50' long heavy duty cord, and a harness mounted on/off switch that is easily accessible when wearing the unit. It has a heavy duty anti-static hose, and an aluminum two-piece handle. Vacuum has plenty of power and the HEPA filtration system consists of an inner replaceable catch bag, as reusable cloth outer bag, and added filters. I tried vacuuming fireplace ash and it put no residue back into the air. I plan on using the unit in a work shop as a portable dust collection system as well as a general purpose vacuum. It will serve a wide variety of cleaning needs. It is not for liquid pickup. Collection bag has a decent capacity for a back pack unit at 10 quarts. Fairly quiet operation for a vacuum as powerful as this one is. Attractive unit as well.